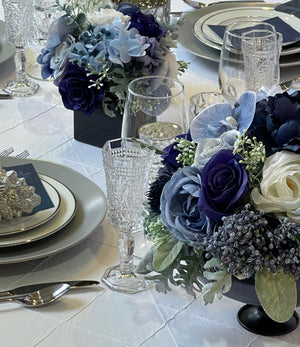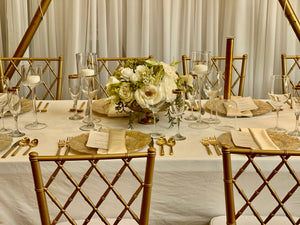 Rent and Return Faux Florals
Let us be your Something Borrowed
Meet the founder
Laurie Phipps has enjoyed a successful, multi-phase career working with project planning, design concepts, and colour in multiple mediums.  After completing her BFA in design at the University of Alberta, she worked for several years as an art director at an advertising agency, while also exhibiting and selling her paintings in galleries in B.C. She transitioned into sales marketing and project management at a fortune 500 company where she became adept at keeping multiple initiatives on time and on budget. Now she is thrilled to bring these skills to the success and growth of Rent a Rose, what she views as a "disruptor" to the antiquated world of floral designs for the event industry. Besides the practical advantages of resilient, diverse, all-season silk flowers, she loves the aesthetic possibilities and pleasures of creating new and exciting designs for her clients. 
Why Choose
faux florals?
1. Every flower is in season all of the time.
2. Avoid greenhouse gases from transit, extreme water usage, and purchasing single use items with this environmentally conscious alternative.
3. They are half the cost of fresh cut flowers.
See more